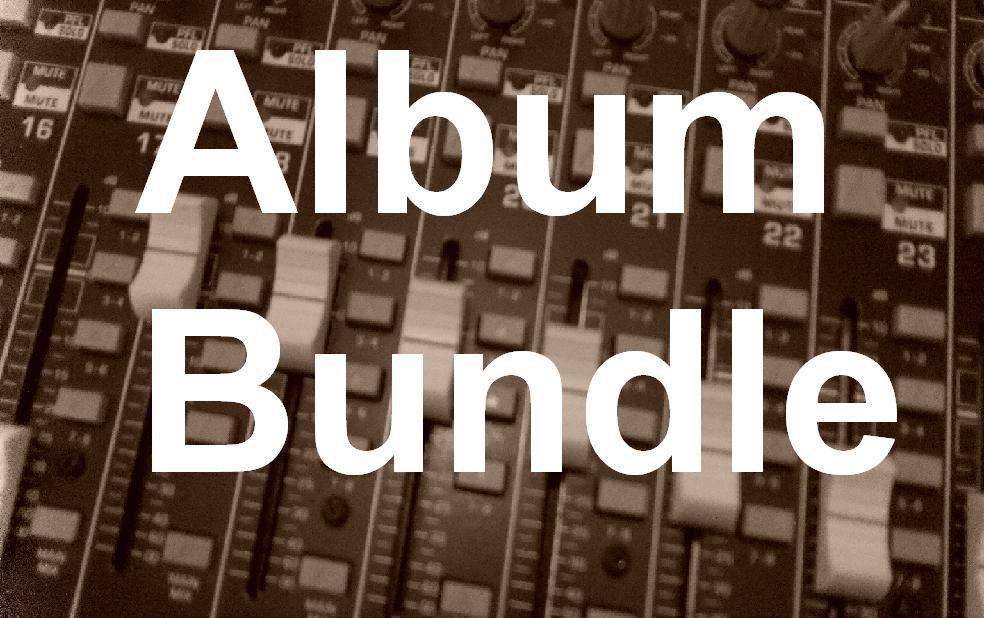 Album/EP mix bundle (pricing deals from £100)
£

270.00
---
---
PAYMENT: Please pay via PayPal (PayPal also lets you pay by card.) If you are paying in another currency the amount will be automatically converted upon checkout. To check prices simply use an online currency converter (google has one.)
We offer various mixing bundles, aimed at larger mixing jobs, specifically artists who have a whole EP or album they need mixing.
Turnaround is usually 7-14 days, depending on the length of the project. We will email you if we expect this to be longer (in most cases it won't be.)

INSTRUCTIONS (PLEASE READ!!)
SHIPPING: Please select 'United Kingdom' if you wish your track(s) to be sent digitally to you. They will be emailed to you in uncompressed .WAV & 328 kbps MP3 format.
If you would like a burned audio CD of your track(s) posted to you, please select the 'Everywhere Else' option. There is a flat rate shipping fee of £3.00
PRICING: